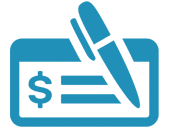 Are you looking for affordable SEO services? We have what you need. We offer the most affordable SEO services available. You will be hard pressed to find affordable SEO results with a guarantee like ours. Our packages are flexible in order to suit the different needs of businesses.

You can go through the plans offered below.
Seo Pricing
Reseller
Copywriting
Digital Marketing
Web Designing
Web Designing
Reseller
SEO Reseller

$1999
Per Month

keywords - 70
Backlinks - 700
No. of targated pages - 15
Max. no of website - 10
Seo Pricing
Basic Plan

$299
Per Month

Keywords - 9
Back-links - 90
Man Hours - 90

More Deliverables

Plus Plan

$499
Per Month

Keywords - 19
Back-links - 190
Man Hours - 190

More Deliverables

Max Plan

$999
Per Month

Keywords - 39
Back-links - 390
Man Hours - 390

More Deliverables
Copywriting
SEO Copywriting

$179
Per Month

Blogs - 4
Articles - 2
Press Release - 1
Digital Marketing






If you aren't sure about what is included in the package, simply talk to us. Our consultants will be happy to advise you on the best possible package that matches your needs. We will tailor our services and packages to suit your unique requirements. Contact us today for more information.